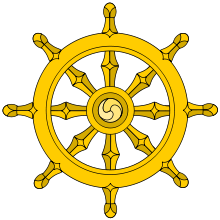 Welcome to the website for a Digital Humanities project on the first chapter of Lotus Sutra, a Buddhist text.
Please feel free to explore the site. We have many exciting features, such as the text of Chapter 1 of the Lotus Sutra, intellectual reports on the literary features of the chapter, and analysis on how those features contribute to the Lotus Sutra as an effective teaching tool.
To read more about what we studied, please visit the about page.
Thank you for visiting!