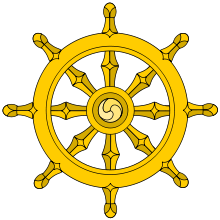 Synonyms
The "synonyms" category differs from the other categories in that it just includes two instances where a certain idea was repeated with synonyms many times in the same phrase. Synonyms about honoring repeat seven times and synonyms referencing and describing the enlightened buddha repeat three times.
The repetition of these synonyms in the proximity to one another emphasizes that concept and brings attention to itself. When reading these phrases that are packed with synonyms, the reader encounters the same idea over and over again, and, in that way, the words are internalized better. This lends itself to the concept of the Lotus Sutra being a teaching tool. When something is emphasized so much that it is internalized, we can assume that the reader "learned" something about it in that way.
Go back and read the other repetition reports.